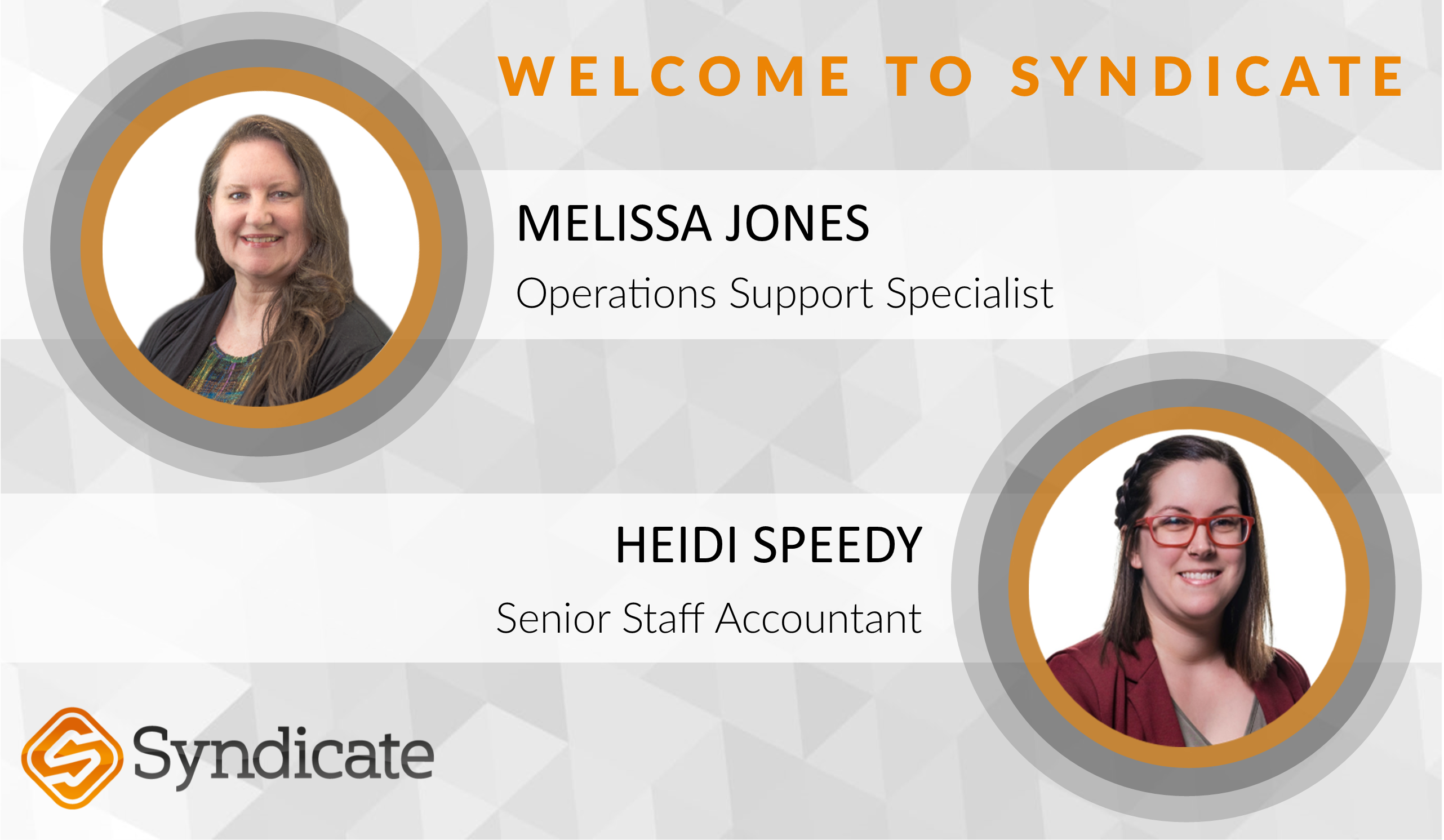 Meet Melissa Jones
Melissa joins the Syndicate team with twelve years of experience in the insurance industry, with a specialty focus in storage and apartments. She earned a B.S. in Human Services and Social Work. She has a genuine knack for connecting people with the resources they need, and her passion for people is what keeps her energized.
In her spare time, she enjoys trying new restaurants and creative activities. Some of her favorite crafty projects include wine and canvas painting classes and creating unique cakes for her nieces and nephews. On the weekends, she visits the Farmers Market to explore new recipes. She loves to volunteer in the community with organizations that are near and dear to her heart.
Melissa will be a member of our Claim Support Unit, reporting to our Claim Support Unit Manager, April Stovall.
Meet Heidi Speedy
Heidi joins the Syndicate team with four and a half years of experience in the accounting industry. She has a B.S. in Accounting and Finance from Indiana University-Purdue University Indianapolis (IUPUI) Kelley School of Business. She has worked as a Staff Accountant and a Sr. Accountant.
At home, she loves spending time with her husband, daughter, and her two dogs. They enjoy spending all their time watching her (almost) one year old be the most amazing girl ever.
Heidi will be a member of our Accounting team, reporting to our Chief Financial and Strategic Operations Officer, Sarah Nelms.
With great excitement, we welcome Melissa and Heidi to the Syndicate team!