On January 19th, Syndicate celebrated the accomplishments of seven exceptional employees who embody the core values, execute the mission, and exemplify The Syndicate Way. The award categories included Living Our Values, KUDOS, and Leadership. Nominations were submitted by managers and directors for Living Our Values award winners, while the KUDOS and Leadership categories were nominated by peers. Congratulations to Syndicate's exceptional 2021 Kick-Off award winners!!
Living Our Values Award winners were selected based on their embodiment of the Syndicate values: Excellence, Integrity, Empathy, People Focused, and Action Oriented. Join us in celebrating our 2021 Kick-Off Living Our Values Award recipients!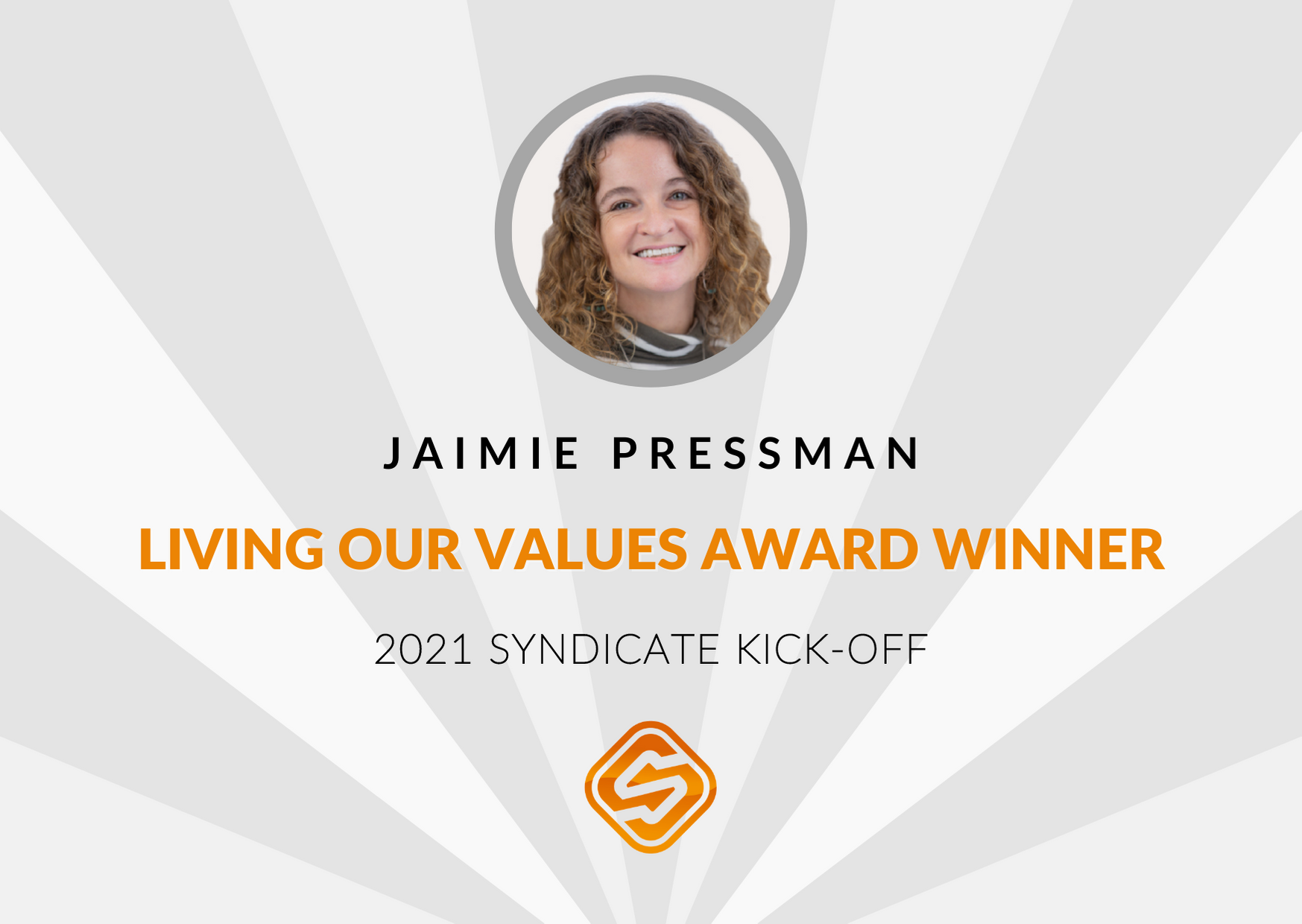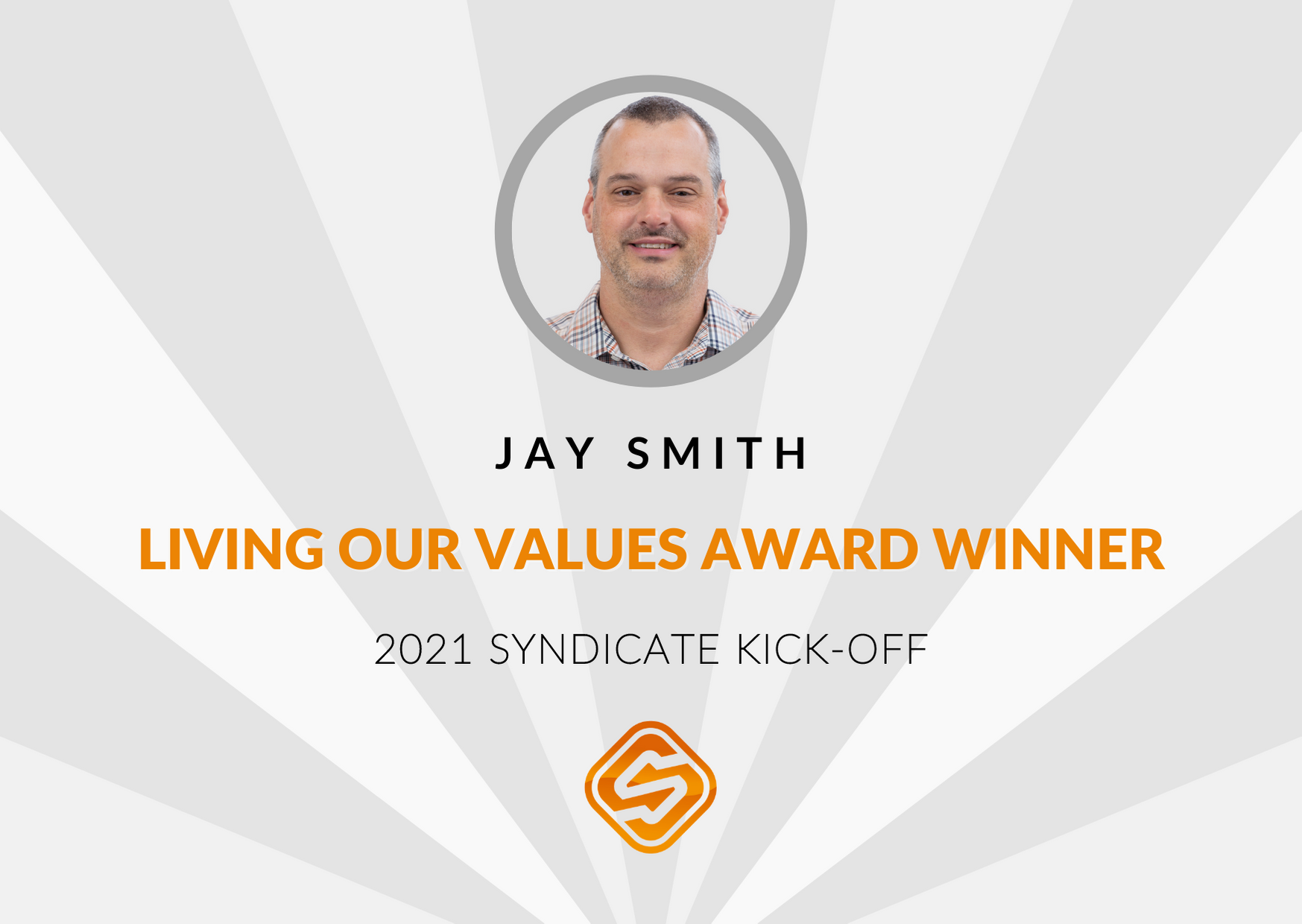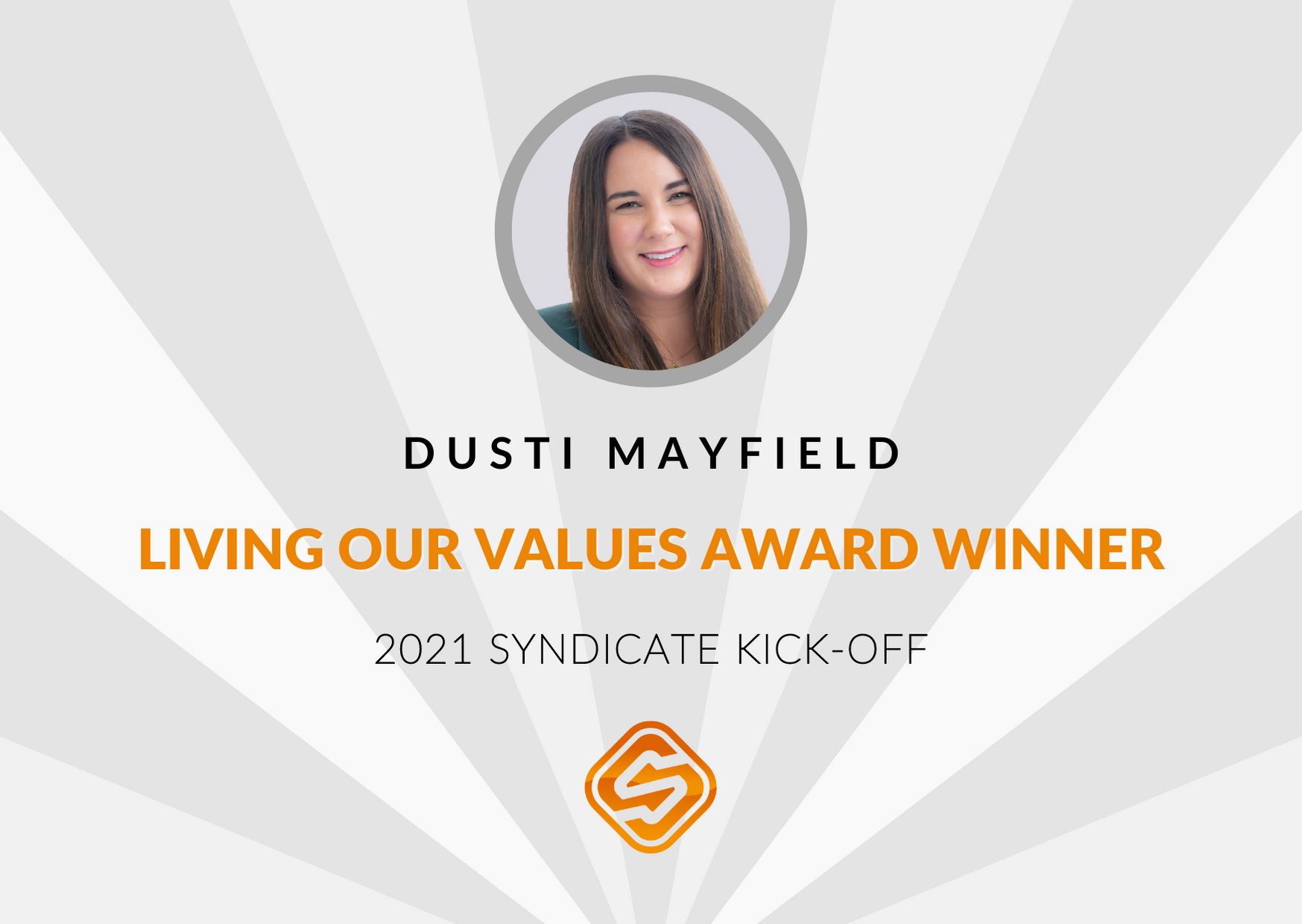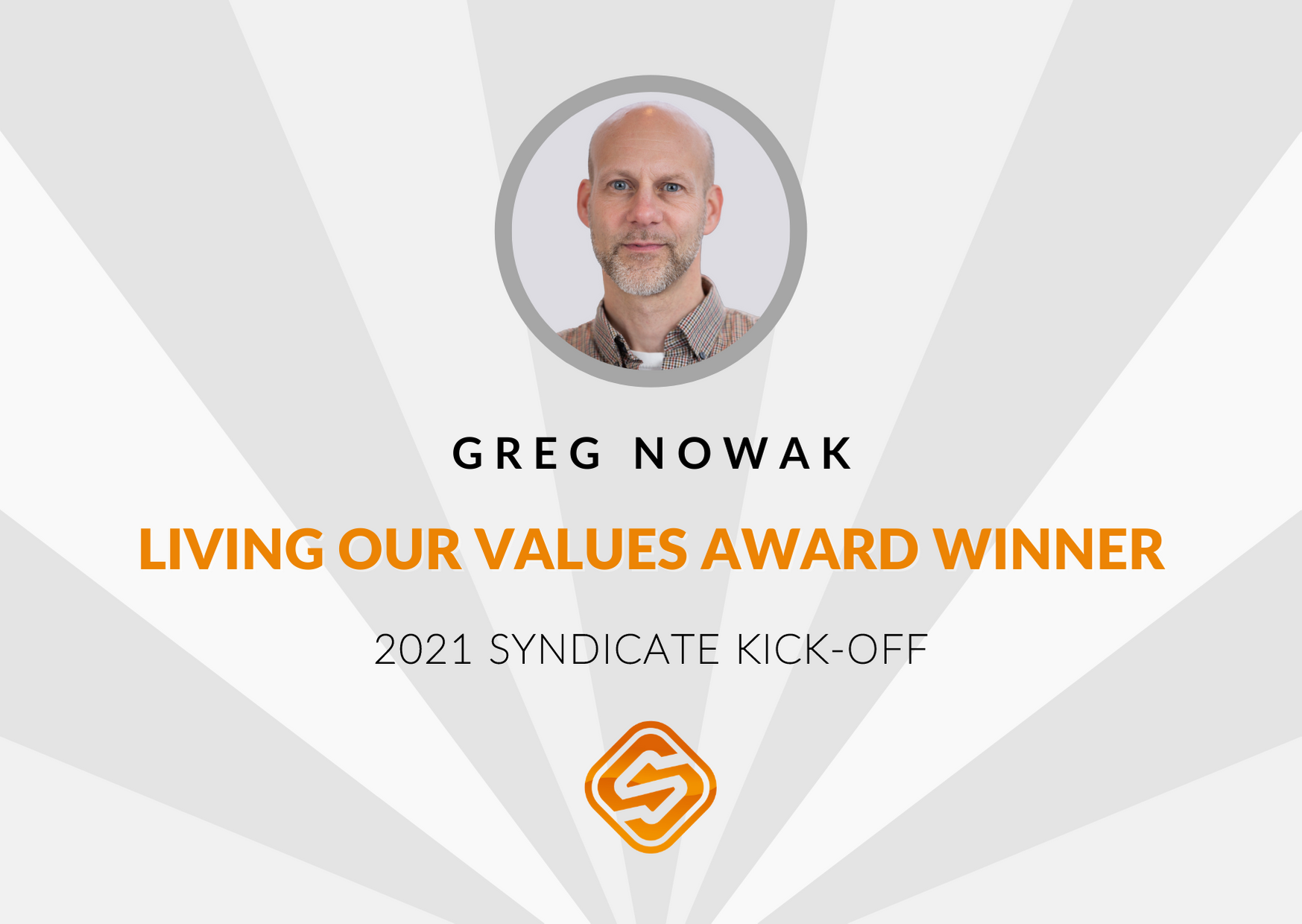 KUDOS award winners were nominated by peers based upon who in the company they couldn't live without. These teammates are always giving a helping hand and received an overwhelming amount of peer nominations. Join us in celebrating our 2021 Kick-Off KUDOS Award recipients!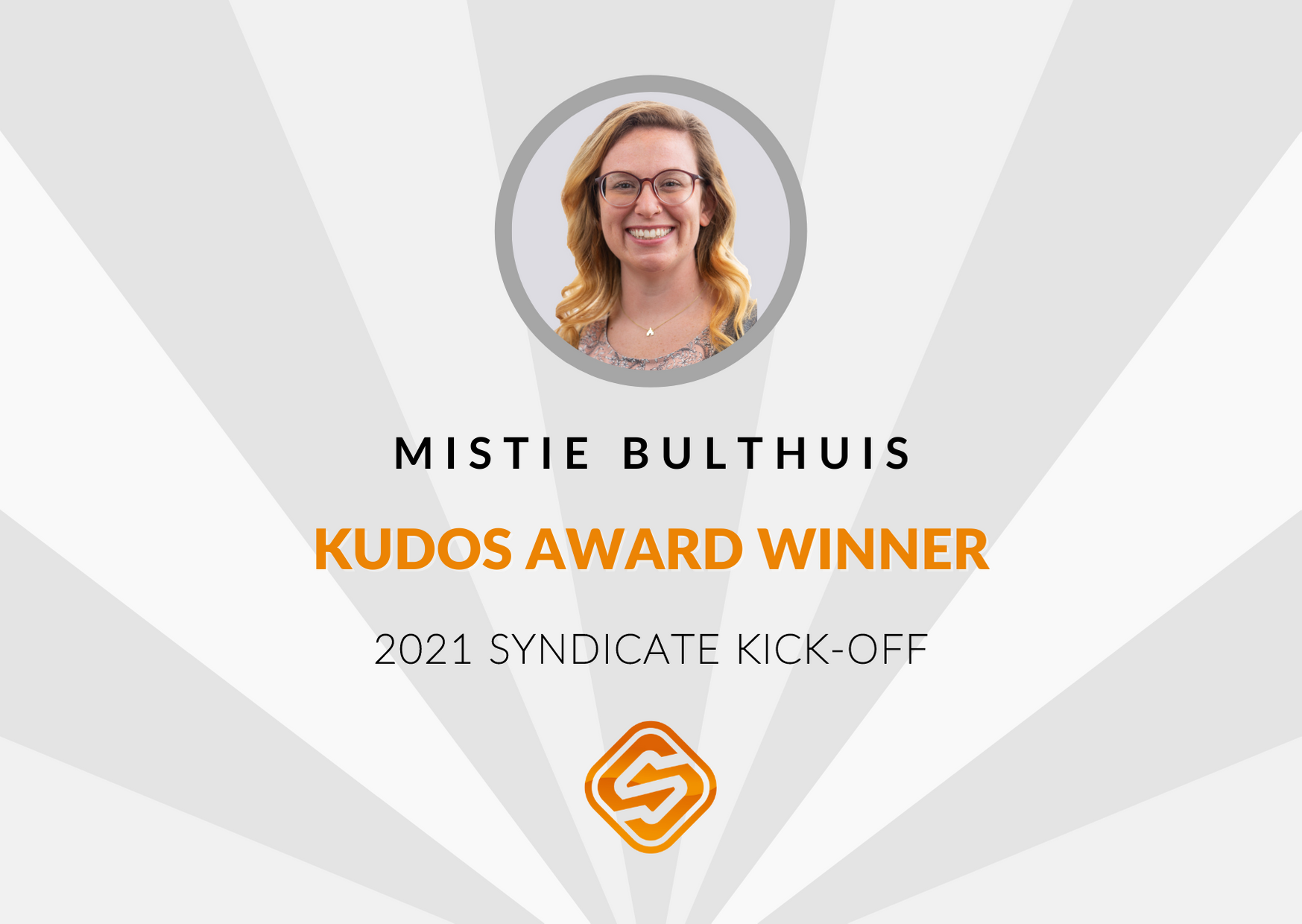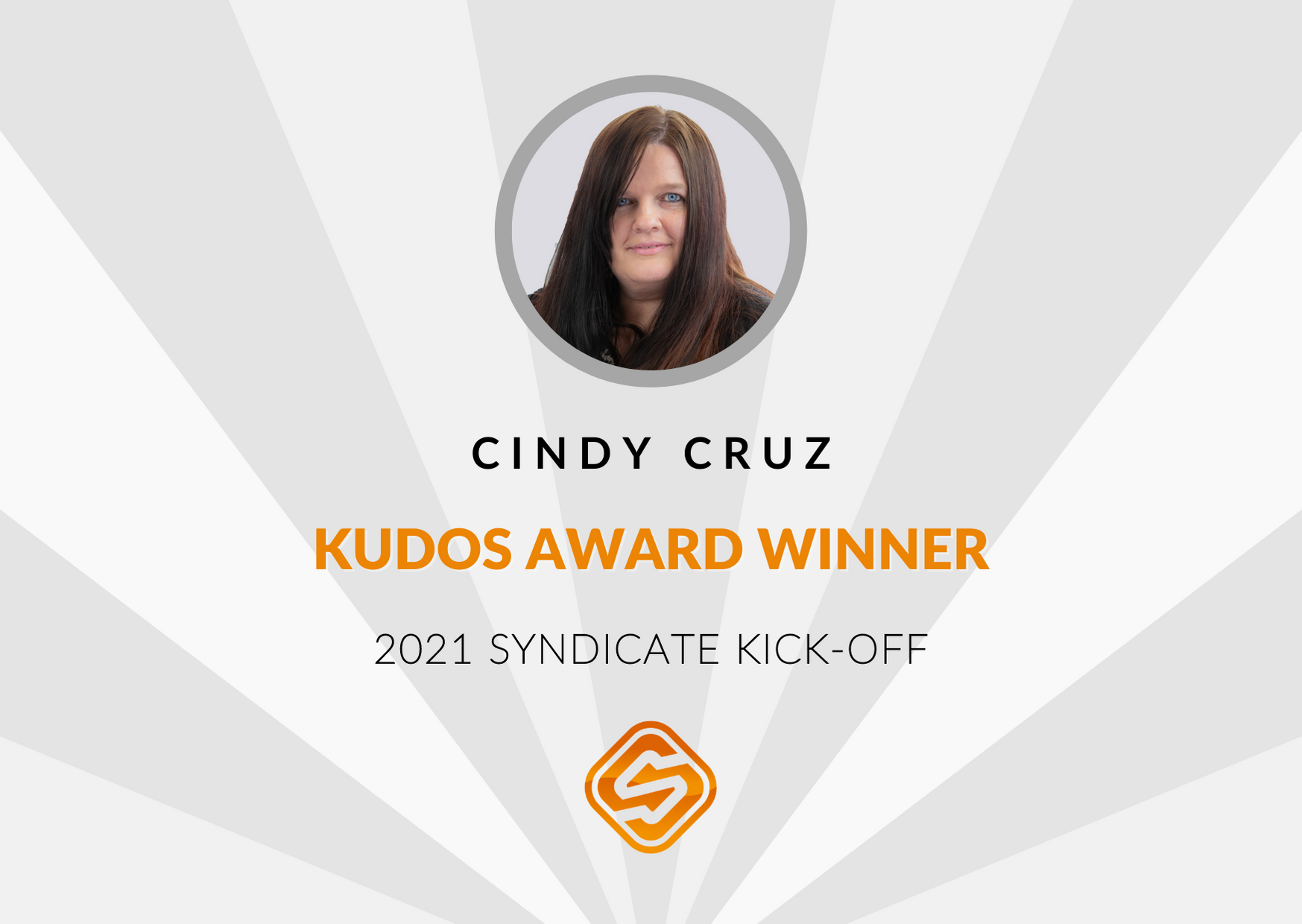 The Leadership Award winner was nominated by peers based upon someone who isn't necessarily a leader by title, but demonstrates leadership in their day-to-day actions, demonstrates our values, is easy to work with, and is willing to step in and assist. Join us in celebrating our 2021 Kick-Off Leadership Award recipient!