Join us in welcoming Steven Anderson to the Syndicate team as a Regional General Adjuster!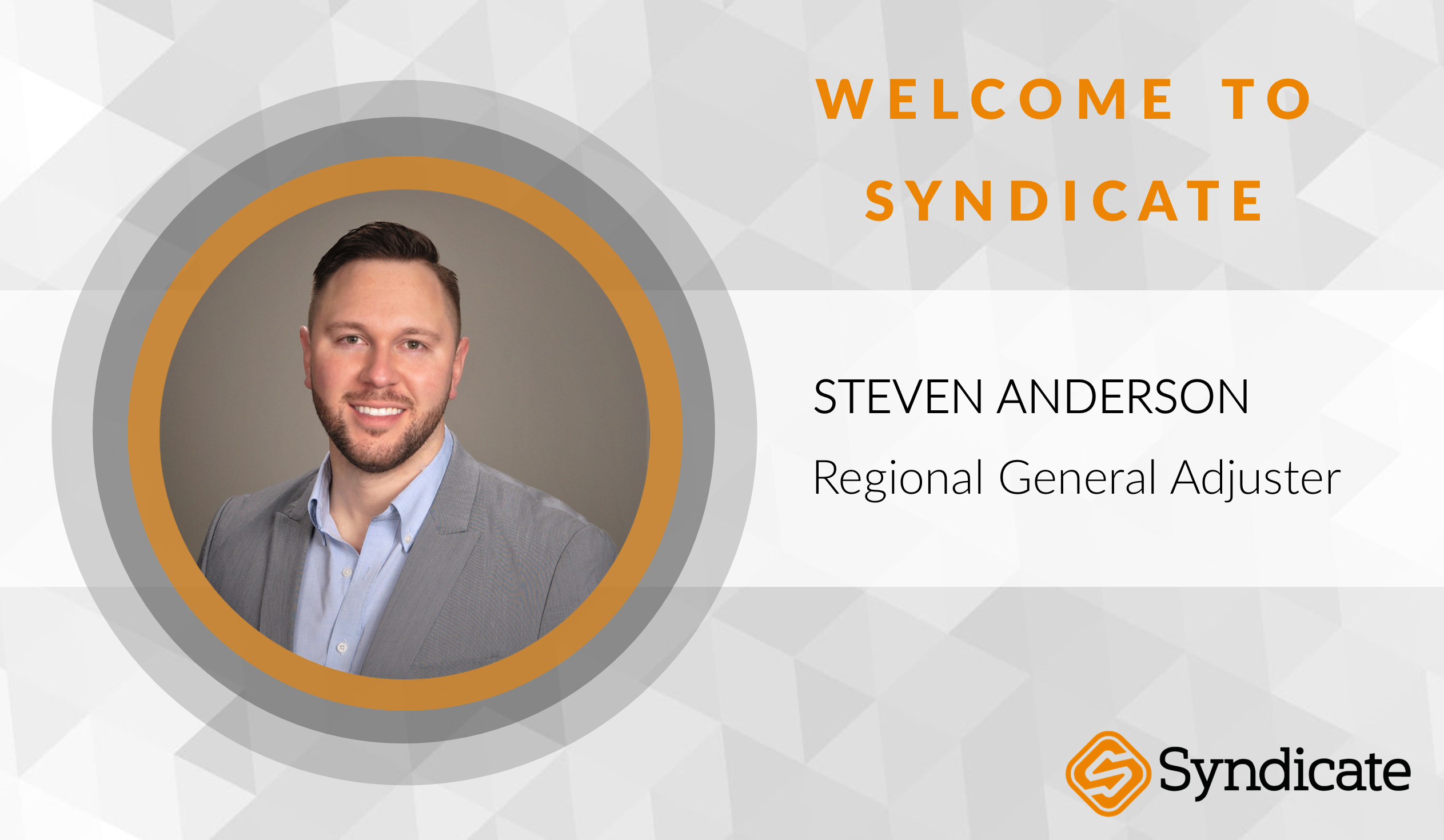 Steven has 20 years of experience in the insurance industry. He specializes in excess/surplus lines commercial claims, large multi-family, industrial and manufacturing losses.
Steven loves boating, wood-working and international travel. He has traveled to over 25 countries! He is married with two daughters and has a black Labrador.
He will be joining our Specialty Claims Unit, reporting to Brandon Stevens. We are thrilled to welcome Steven to the Syndicate team!