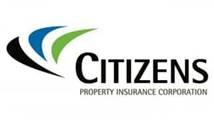 SYNDICATE/CITIZENS CATASTROPHE ADJUSTERS
Syndicate Claim Service is excited to announce that Citizens' Property Insurance Corporation has granted Syndicate a contract to provide them with catastrophe adjusters in Florida. This exclusive relationship has been limited to a very select group of companies that have gone through an arduous vetting process before being awarded a contract. Being part of this group is both exciting and humbling.
Citizens' is a valuable and important partner in serving the people of Florida. Syndicate has been given the opportunity to showcase our experience, commitment to excellent customer service, rapid claim response and the outstanding management that has made it one of the industries' top performers.
If you are a talented and accomplished adjusters that has enjoyed working with Citizens' in the past or if you want to enhance your career with a chance to serve Citizens' and their customers we want to talk to you about joining our dedicated Citizens' roster.
In order to best serve them, Citizens' has directed that us to provide them with the names of adjusters dedicated to working for Citizens' specifically on our roster. While this does not limit you to working solely for one company, it does insure that you will be recognized as a qualified and capable adjuster who is being managed by an equally qualified and capable company.
All this good news brings us finally to you. Time is of the essence and we need you to respond quickly to this amazing opportunity. Follow one of the links at the bottom of this page to apply and begin the process of elevating your opportunities and career.
The process will be accomplished through a series of steps:
Each adjuster must be credentialed and dedicated to Syndicate with Citizens' Property Insurance Corporation
Each adjuster will have a complete and current background check (established by Syndicate)
Each adjuster must have a current Citizens certification, training provided by Syndicate Claim Services LLC
Each adjuster must have a current Florida Adjusters License – if you do not have an existing Florida License – please contact Michaele Clark immediately for further direction, michaele.clark@syndicateclaims.com or (888) 391-8230
Additional information will be following as Citizens' provides. Please use the links below to apply.
Apply today to join our CAT Team and Citizen's roster.