Join us in welcoming Scott Thomas to the Syndicate team!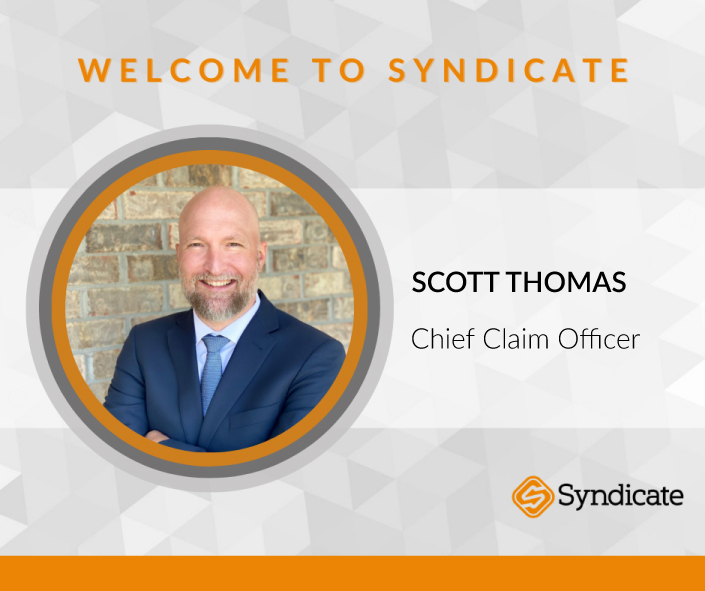 For the past 21 years, Scott Thomas has worked for Fortune 300 Property & Casualty insurance carriers building engaged, customer focused teams. He has led high performing operations claims teams to reshape and equip, modernize, and enable property claims handling. He supported organizations through modernizing their claims platform, introducing robotic process automation and machine learning to reduce waste and improve efficiency. Scott has extensive experience in litigation defense, government affairs, salary administration, compliance, along with building engagement programs for employees.
Scott is married to his wife Michele of 24 years. Together, they have two daughters, ages 21 and 17. In his free time, he enjoys cooking, cycling, running, and hiking with friends and family.
As Chief Claim Officer, Scott will lead all Operations, including Field Adjusters, Claim Support Unit, and Quality Assurance teams. He will report directly to Josh Morgan, Syndicate's President and Chief Executive Officer.
With great excitement, we welcome Scott Thomas to the Syndicate team!