Join us in welcoming Justin Lubic to the Syndicate Team as a Field Adjuster III in Ohio!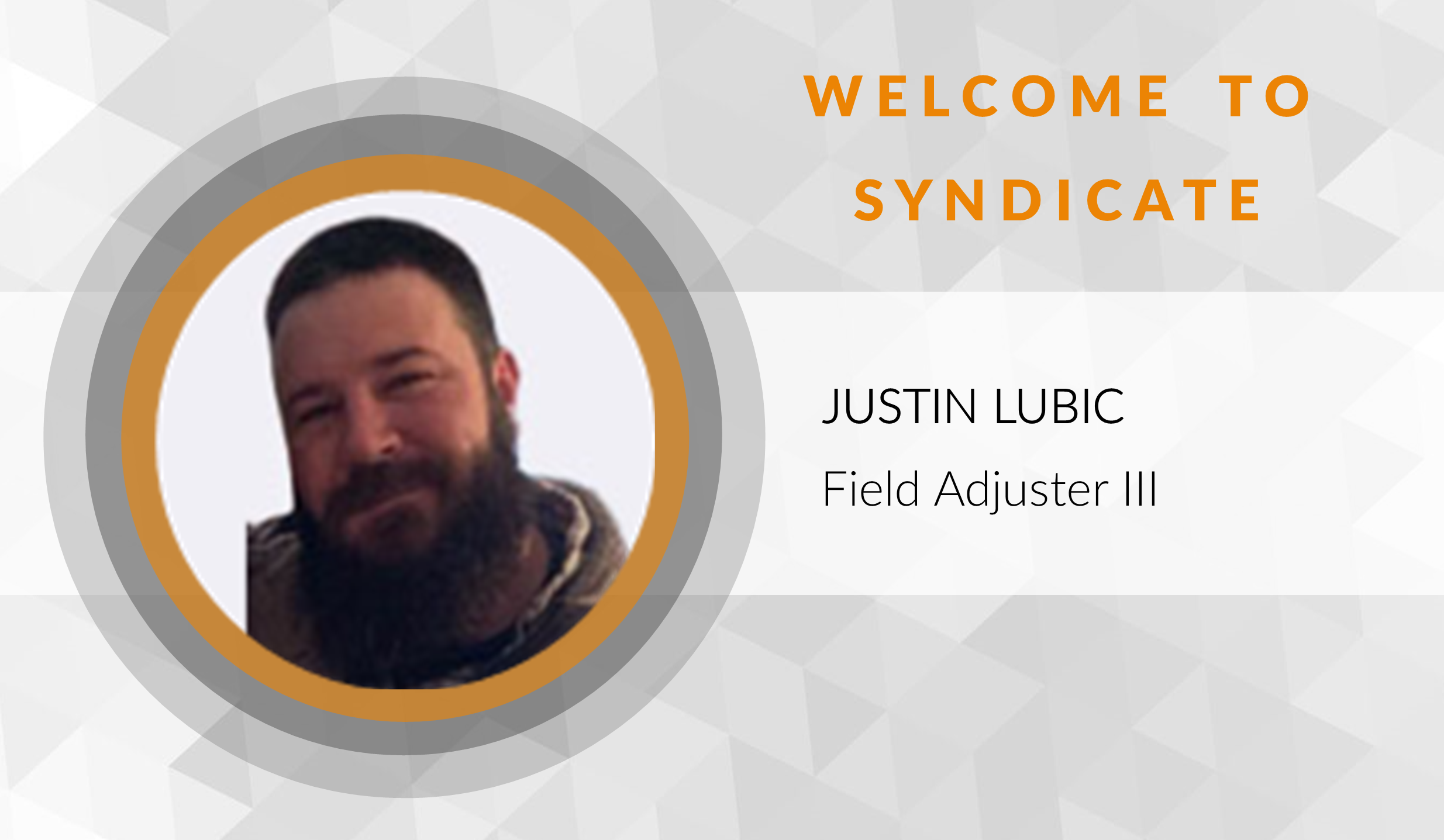 Justin Lubic is located in the Cincinnati, OH area. He has experience as a Staff Adjuster and as an Independent Adjuster. He also has 5 years of experience in general contracting.
Justin is married with 3 daughters. He enjoys spending time hunting and fishing. He loves spending time with his family.
Justin will join Carlos Perez's team. With great excitement, we welcome Justin to the Syndicate team!