Join us in welcoming Mark Carroll to the Syndicate team as a Field Adjuster in Georgia!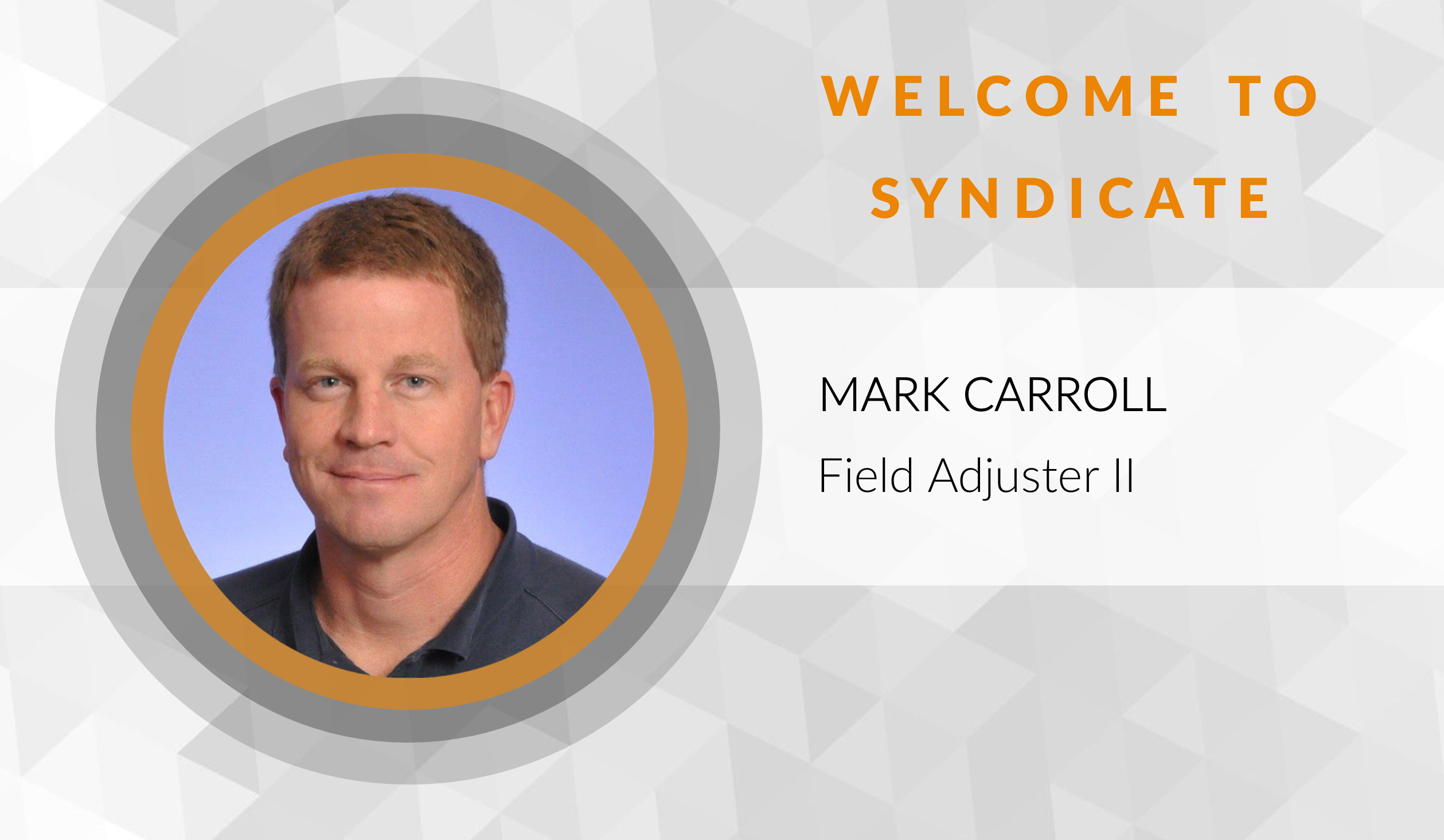 Mark has been an adjuster for over 22 years and has experience in handling all types of claims. Prior to becoming an adjuster, he was a Police Officer in North Carolina.
Mark has lived in Georgia for over 15 years. He has been married for 26 years and has two daughters as well as 2 dachshunds. In his spare time, he enjoys remodeling, building furniture, and running. He has participated in hundreds of 5ks, 10ks, half marathons and completed 1 full marathon. He loves pizza and chicken wings!
In his role, he will be joining Jeff Williams' team. We are excited to welcome Mark to the team!